Capped Fee Package Price Structure vs Traditional Percentage Price Structure
With house prices rising rapidly so to have the selling costs when comparing the fees associated if using the traditional "percentage" of the property value to calculate commission. In the majority of cases a quoted fixed fee for the service offered seems fairer and has been used across some markets in Australia with varying results because sometimes a lesser fee is viewed as an inferior service. With this in mind Bendigo Property Plus have launched an improved model of their traditional fixed commission fee that is a proven formula with clients over the past 10 years.
Marketing costs are generally a separated cost to commission and this is recommended as not every home requires the same level of marketing so it should be appropriate to have a tailored plan to suit. Some agents include marketing in their commission but another factor to consider is also the number of homes being sold prior to going on the market has become more popular so if the property sells before being marketed it should not attract these costs hidden in the commission if it hasn't been used.
Benefits of our Capped Commission Package
During your initial appraisal appointment you are provided with a fixed quote for our services.

The fixed fee is based on the lower figure of our appraisal range not the recommended marketing price.

The fee will not increase if you decide to market your property at a higher price after considering a range of opinions of the value.

We offer our Capped Fee model across Bendigo, Castlemaine, Heathcote, Loddon & Northern areas.

Our Capped Fees vary slightly depending on geographical locations & price ranges because business costs in the areas also vary.

If you sell for a higher price than our indicative appraised figure you do not have to pay a higher fee than what was first quoted as it is capped.

From the outset you can make plans and there is certainty in what we have offered, feedback from past clients has always been positive.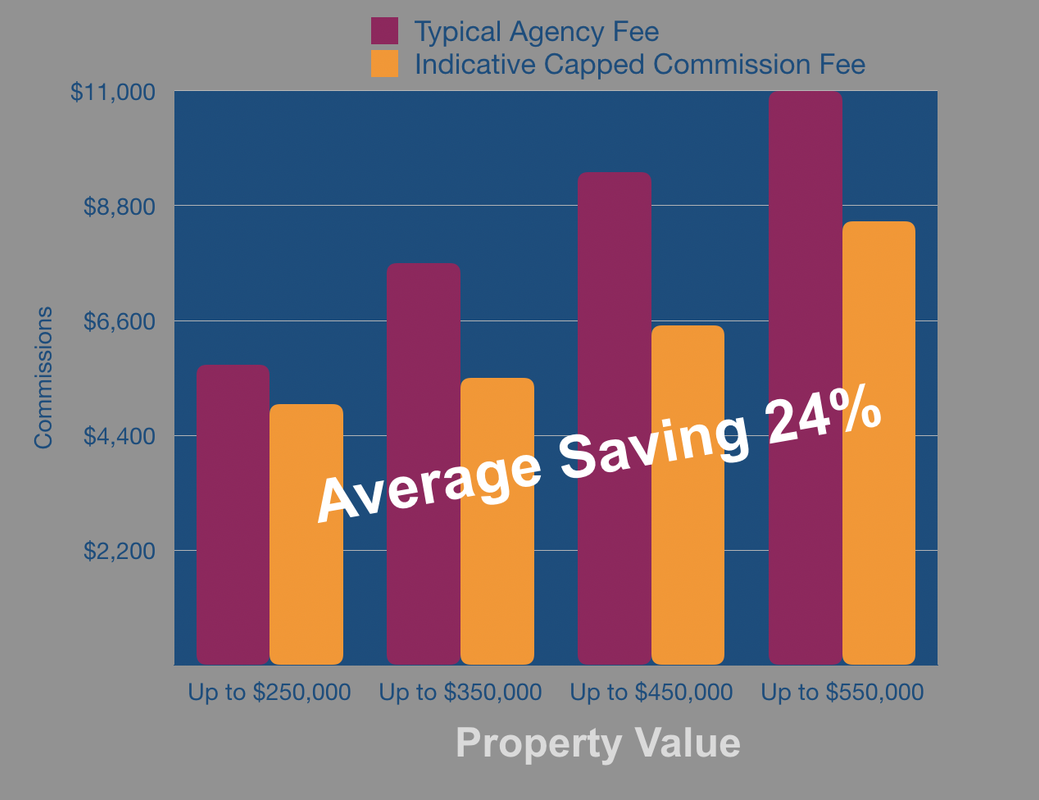 For an obligation free quote & appraisal call our team today on 5447 4088 or click the button below: