Kaylene Disher / Property Consultant - Bendigo & Castlemaine Area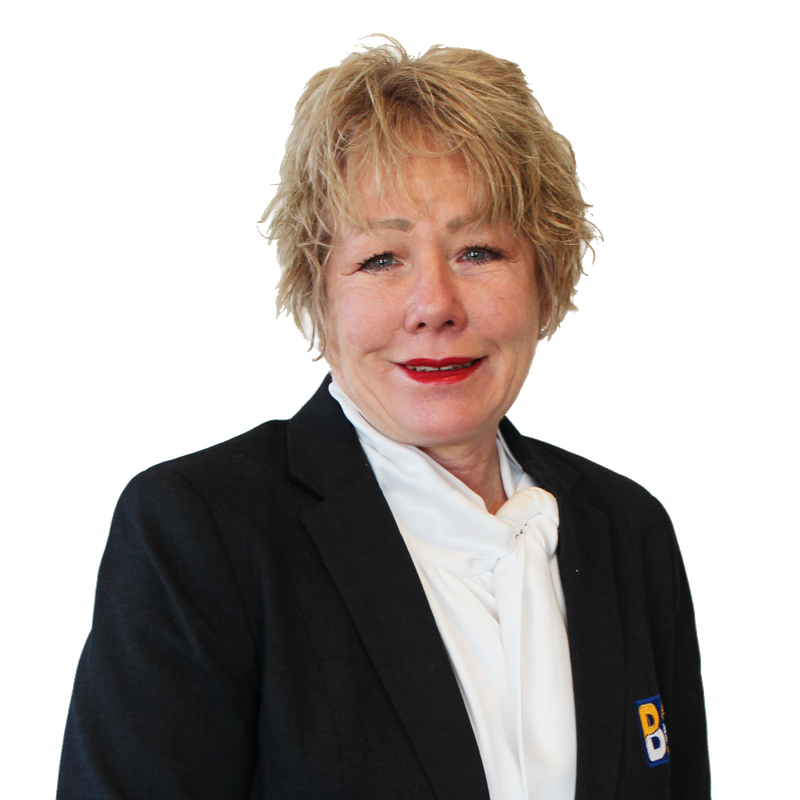 About
Kaylene has a strong client focus developed over her many years working with people and as an experienced negotiator, aims to deliver timely and professional advice to clients wrapped up in a warm and friendly manner.
Starting her professional working life as a nurse, Kaylene spent several years in health before holding various management positions and entering the housing and property services industry in 2011.
It was working as an Operations Manager (Sales & Marketing) in the aged care and retirement sector that really helped Kaylene hone her communication, negotiation and sales skills in readiness for a career in real estate in 2016.
Hardworking, dedicated and trusted; as an experienced Property Consultant she walks the talk when it comes to listing and selling property. Kaylene always tries to put herself in the shoes of the client. Her many years of professional experience combined with hands on life experience offers peace of mind when it comes to navigating the potential pitfalls and headaches when buying and selling.
"I believe selecting an agent you feel comfortable with is one of the most important steps towards a successful sale."
Kaylene has been a resident in the Castlemaine-Bendigo area most of her life. She is a very proud mother of three children and adores her grandchildren Sonny, Daphne and Dana. On those special days off, it's the simple things that she really treasures like spending quality time with her husband, cooking and walking their dogs.
Contact
""Kaylene is very knowledgeable and understands what people need""
Very open and honest communication when dealing with Kaylene. She listens and responds with helpful information, I can't speak high enough and I am thankful I found her. She sold my home in Strathdale and now in Aviva. It was listed late Friday and was sealed by Thursday with deposit paid. Thank you Kaylene.
- Moyrah
Kangaroo Flat
---
""Excellent approach in her position""
Kaylene had a professional manner and her knowledge of the property was excellent. It was very easy to do business with her.
- Mary & Paul
Kangaroo Flat
---
""Highly recommended agent""
Kaylene is highly professional, with exceptional communication skills. It was a pleasure to deal with Kaylene who ensured everything went smoothly for all parties involved.
- Sian
Maryborough
---
""Incredible, professional service and advice""
Kaylene has given me professional service, advice and has kept me informed at all stages of the sale of my property. She knows her market and works to achieve the best outcome for her client, and she certainly did for me.
- Jennifer
Kangaroo Flat
---
""A trustworthy real estate specialist with solid experiences in the local market""
I feel lucky to snap up my dream property under Kaylene's guidance as I am based in Melbourne most of the time and entirely count on Kaylene to navigate me through the complexities of the transaction, particularly arranging a cost-effective building and pest inspection in a timely manner. She is such a responsible and professional agent that no one can afford to miss in the process of house hunting in Bendigo. She is the GOAT.
- Douglas
Kangaroo Flat
---
""Kaylene shines as one of the best""
l have owned and sold many properties over a period of 30+ years so my dealings with real estate agents has been quite extensive. Kaylene shines as one of the best. She is a professional, makes it her business to do her homework and get to know her client. Her honest, genuine approach instils confidence. l was impressed with her style and ability, certainly more than happy to recommend Kaylene based on her performance selling my home. Kaylene l cannot thank you enough.
- Trish
Maryborough
---
""Many thanks indeed Kaylene""
I found that Kaylene was very aware of what sort of property that I was looking to buy. She had been in touch regarding different places, and then found my new home which will be ideal for me. Kaylene is a very caring, respectful and sincere person; she has a wonderful natural manner, never too busy to speak with you, and always returns your messages/calls very promptly. I am very happy and satisfied with Kaylene's advice and support – a big thankyou to her!
Personal attributes of Kaylene –
• Trustworthy
• Genuine
• Punctual
• Reliable
• Professional
Excellent experience with buying my new home. Many thanks indeed Kaylene for a job well done, and also for the Company welcome gift! Cheers, Joan
- Joan
Kangaroo Flat
---
""We were very happy""
We found Kaylene's knowledge of the market very good, also was very helpful and easy to talk to, so all round we were very happy with our purchase and help from Kaylene. Thank you
- Leslie
Flora Hill
---
""Kaylene went above and beyond!""
We are so grateful to have stumbled across Kaylene! She has been professional, considerate and extremely reliable throughout our entire sale process. She has taken away any stress and made the whole process completely simple and easy for us!
Kaylene has a warm and kind approach, whilst still providing very professional and clear advice and expectations. Not only did Kaylene sell our property within days she also went above and beyond to source the next purchase we were looking for! We would recommend Kaylene to anyone looking to sell or buy property! She has a family friendly approach and a lot of knowledge!
- Tessa & Daniel
Axedale
---
""Very pleased""
Kaylene is very professional and easy to get along with. She always kept in touch continually updating us each week so we always knew how the Marketing was going. We will list our next property with Kaylene as we were very pleased with her work.
- Julie & Peter
Eaglehawk
---
""Great knowledge""
A very thoughtful person with great knowledge of the real estate requirements in a retirement village.
- Janine
Kangaroo Flat
---
""It was a great experience""
From my initial phone call to Kaylene on December 10, 2019, followed by the Inspection and deposit made the next day, and then right up to Settlement on January 15, 2020, Kaylene was so helpful, and patiently answered any of my queries. It was a great experience for this eighty-year-old to be looked after by such a lovely woman!
- Maggie
Kangaroo Flat
---
""Efficient & hard-working""
Kaylene is the most efficient, hard-working real estate agent I have had dealings with. She has always been prompt in replying to our queries and when showing clients through our home for private viewings, acted in the most professional way, particularly in these COVID-19 times, making every effort to keep our home safe. Her energy and personality made all our contacts very pleasant. I will happily recommend her to any friends and acquaintances who wish to sell their properties.
- Faye
Golden Square
---
""A+++++""
I cannot speak highly enough of Kaylene's skill set and professionalism. Highly recommended agent A+++++
- Geoffery
Maldon
---