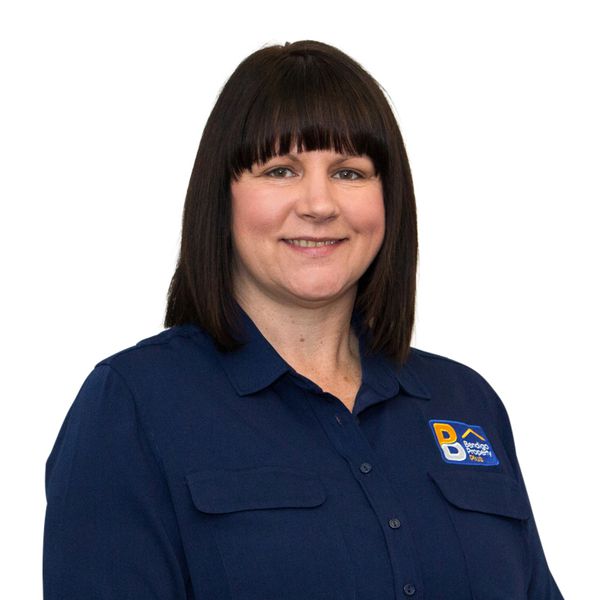 About
As a sales consultant in a fast paced and ever-changing market, Bronwyn firmly believes the key element for a successful business relationship is creating meaningful connections with people. Bronwyn's polished professionalism blends excellent customer service with a quality product. With an authentic approach to marketing and negotiation, Bronwyn provides the best real estate experience for all parties, ensuring everyone feels at ease throughout the whole process. She thoroughly enjoys every part of the progression; the initial property appraisal, targeted and precision marketing, helping buyers find their dream home and guiding all parties through the legal and financial process. Bronwyn completely understands the emotions involved in selling and buying property and it brings her great joy to travel alongside her clients throughout the entire journey. As an agent with Bendigo Property Plus, Bronwyn is 100% committed to the company's guiding philosophy: "Putting the PLUS into our clients' experience". Not limited to location, she services a broad area from Bendigo, up to Rochester, across to Heathcote and everywhere in between.
Contact
Properties listed by Bronwyn Hosking
""Thank you for all your hard work""
Dear Bronwyn,
Thank you for all your hard work helping us to sell our house. Your professionalism and approachable manner instantly put me at ease and made the whole process a lot less stressful.
- Bethany and Matt
---
""Bronwyn went above and beyond""
Bronwyn recently sold our family home in Kangaroo Flat, right from the start Bronwyn was reliable, turning up on time and being flexible with our family's needs. She provided us with a realistic estimate of what our property was worth and outlined the cost involved in selling our home.
From the initial meeting to when our home went on the market Bronwyn went above and beyond the job of real estate agent. On several occasions she met with trade people who were involved in preparing out home for sale. When the photos were being taken, Bronwyn was there to just ruffle a cushion or fluff a doona cover, her attention to detail meant that our home looked at its best for photos and open inspections.
Bronwyn's strength is her communication. She would follow up with potential home buyers without pestering them. I can highly recommend Bronwyn from Bendigo Property Plus. We were lucky as we had purchased a property from Bendigo Property Plus at the same time that we were selling our house and the 2 agents worked together to secure the deal.
I would like to thank Brownyn for her professionalism and the care she showed us during what can be a stressful time.
- Rachel and Jeff
Kangaroo Flat
---
""We would and do most definitely without hesitation recommend your services""
Graham and I had been thinking about downsizing and selling our home of twelve years. We knew that we didn't want to list our home with the local real estate agents, as the properties they were agents for seemed to be on the market for a long time. One day we received a flyer in the mailbox from Bendigo Property Plus, so we gave you call.
I would definitely describe working with Bendigo Property Plus (You) to sell our home as a success. Success in terms of our home selling so quickly. Success in terms that you were able to achieve our desired selling price. Success in terms of never feeling pressured during the whole selling process.
Graham and I do not think there could be anything that you could have done to improve the experience we had in selling our home. You were professional in every way and in every interaction we had with you. When you said you would call us, you did. When you said you would come to see us at a certain time, you did. You always ensured that we had time and space to think everything through, therefore making the selling process a pleasant experience.
Yes we would and do most definitely without hesitation recommend your services. In the whole process there was nothing that we could fault. Our home has sold to a lovely couple who we have now become friends with and hope they enjoy our home as much as we did.
Wishing you nothing but the best in your professional life and personal life it was a pleasure meeting you.
- Lynda and Graeme
Rochester
---